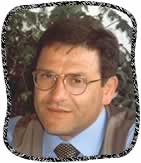 Would you like to be amazed by the most beautiful spots of the Sorrentine peninsula, or to embark on unforgettable excursions, in Campania and the rest of Italy, visiting wonderful cities, exciting archaeological sites and landscapes of incomparable beauty?
I can help you, putting at your service my experience enhanced by the love I nourish for my country and my work.
My name is Marcello Maresca, I'm 41 years old and live in Sorrento. I'm working as a chauffeur, after having spent many years at sea.
Adventure and journeys always attracted me much more than studying. As a matter of fact, I left school still an adolescent to embark on cruise ships that travelled all around the Mediterranean Sea. The memories of my journeys on the "Achille Lauro", the holiday cruiser tragically sunken off the coast of Somalia after dreadful a fire on board, are still very dear to me.
I recall the spirit of adventure, the sympathy of the colleagues and the tourists that I met aboard that magnificent cruise ship. The mixture of cultures and many languages, some of which I learned during my journeys.

After ten years at sea, I changed my line of work. The passion for travels, however, remained. Indeed it pushed me towards an activity, which was still closely related to tourism and vacation. I started working as a driver on tourist busses and have been all over Italy showing groups around that came from all over the world: American, Japanese, British, and Italian folks. I showed them the most beautiful places of Italy, such as Rome, Florence, Venice, Naples and Milan.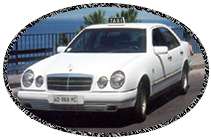 Again ten years later, I stopped working on busses. Enriched by the experience gained with the years, I decided to become my own boss. I bought a luxury car equipped with all comforts and in that car I chauffeur around people that want to undertake excursions in Campania or want to travel through Italy and Southern Europe.
I want to offer the knowledge and experience gathered during twenty years of work in the tourist sector to my customers. To those people who want to visit my country in a new, special and unprecedented way.
I will lead you, if you wish, to Positano, Amalfi, Ravello, Pompei, Capri, showing you enchanted spots away from the traditional tourist routes. You will have at your service professionalism, competence, punctuality, courtesy, sympathy and passion for the work.
Finally I would like to tell you how it came that I decided to start this activity. One day after a cheerful trip with an American couple, those people said to me: "Thank you for this marvellous day. Thank you for giving us this dream".